Tom Cruise's Son plays young WIll Smith in SEVEN POUNDS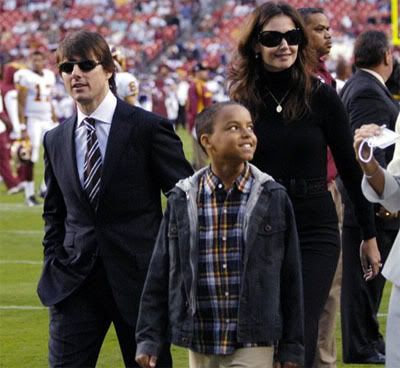 TOM Cruise's son Connor is following his famous father onto the big screen, after auditioning for one of his dad's famous friends for the supporting role.
13-year-old Connor Cruise, son of Tom Cruise and Nicole Kidman, will make his big screen debut in the Will Smith film Seven Pounds.
Connor Cruise, who is African-American, will play Will Smith's character as a teenager, People magazine reported online yesterday.
Tom Cruise and Will Smith are friends, but People noted that "even with such famous acting mentors in his corner, Connor had to audition for the part."