AMERICAN BLACK FILM FESTIVAL: Getting Grown DVD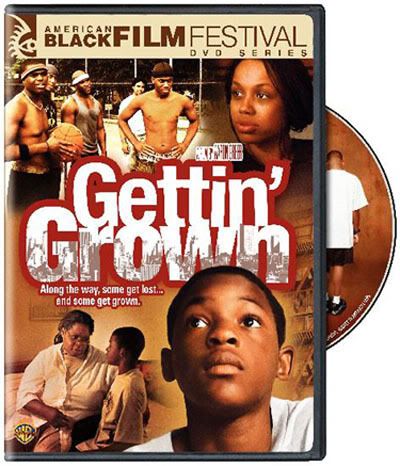 The film, an official selection of the 2007 American Black Film Festival, is slated for release on April 22, 2008.
GETTIN' GROWN is a thought-provoking film that tells the powerful story of a family's struggle to raise a child in the inner city, where some get lost and some get grown. Twelve-year-old Eric is sent to fill a prescription for his grandmother. On his journey through the neighborhood, things become unexpectedly complicated as he is forced to make decisions that seem logical to him, but which in fact bring him to the brink of danger. The question is, will he make the right choices?
The film is written and directed by Aaron Greer and produced by Dr. Fran Kaplan and Anthony Ferraro. It stars Isaiah Matthew, Ginger Manning, Patricia Bridges, Xavier O'Ryan, Jerome Pulley Jr., John Luckett and Timothy "Cutt Up" McGee.