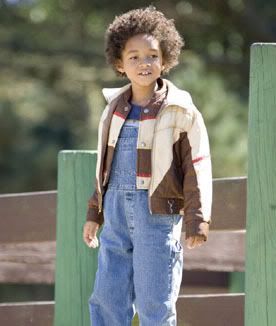 Will Smith's 9-year-old son has landed a part in Fox's remake of the sci-fi thriller "The Day the Earth Stood Still."
Jaden Smith will play Jacob, the rebellious 8-year-old stepson of scientist Helen Benson (Jennifer Connelly) who first makes contact with the humanoid alien Klaatu (Keanu Reeves). Kathy Bates and newly anointed Golden Globe winner Jon Hamm ("Mad Men") also star.
Dad, Business man, and part time author who loves technology, culture, politics, and conversation. I hope that you enjoy the news that I like to write about. Feel free to get in touch with me about articles and topics that you want to see.
Advertisement

Latest

Advertisement

Advertisement

Around The Web