I AM (STILL) LEGEND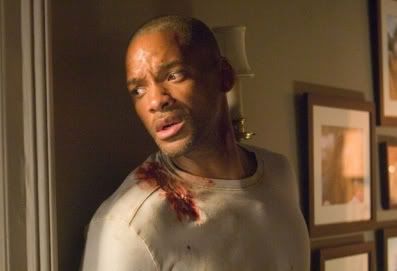 ShockTillYouDrop reports that author Richard Matheson has signed off on sequel rights for the Fall's biggest hit – Will Smith sci-fi epic "I Am Legend."
The sequel however has NOT been greenlit, rather the studio has the rights to move forward with the story should they want to.
Matheson wrote the original 1954 novel upon which Francis Lawrence's film is based, but the film differs wildly in its second half from the story.
In both the case of the film and book however, there seems little setup for a potential sequel in the closing minutes.