OPENING THIS WEEK: I Am Legend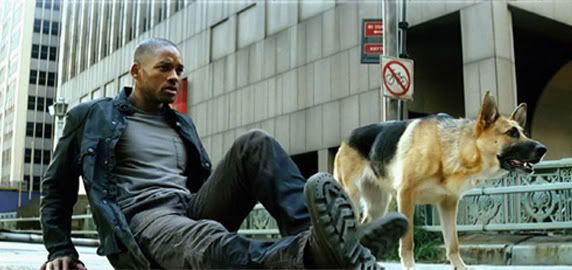 Will Smith's I AM LEGEND opens in theaters Friday December 14th.
CNN's Movie Review:
If anyone's going to be the last man on Earth, then Will Smith seems like an ideal candidate.
Cool and athletic, focused and unflappable, he's not someone who's going to give up on humanity just because the odds are stacked against him. Even at several billion to one, he's still adamant he can fix this thing.
A third movie version of Richard Matheson's classic sci-fi novel "I Am Legend" has been on the table at Warner Bros. for a long time. In the '90s, Arnold Schwarzenegger talked about following in the footsteps of Vincent Price and Charlton Heston (remember "The Omega Man"?).